The term SAINT is derived from the Latin word "Sanctus" meaning "Holy". Many might think that SAINT is a religious school but on the contrary, it is not as all staff and students are from diverse religious backgrounds.
The name SAINT was chosen to aspire our students to cultivate the characteristics of a SAINT such as being an excellent role model and being good at teaching people to live lives of goodness, generosity and selflessness. These characteristics are important to empower them to become responsible citizens who will continue to contribute to their communities, workplaces and the nation in the future.
At SAINT International School, each student will:
Welcome to SAINT International School. As the Principal of the school, I feel honoured and privileged to be part of an educational institution where every stakeholder is a learner and every day is an opportunity to learn and discover. We look at ourselves as a community of learners, where everyone learns including our teachers, parents & staff. I believe in upholding high standards with an absolute commitment to strive to understand and improve the educational process, using team strategies, while focusing on student achievement.

Our community is important to us at SAINT International School; visitors frequently express how special and warm a place it is and they recognise how full of laughter and productivity the classrooms, corridors and social areas are as they walk around the School. Parents comment on the respectful relationships between staff and students. The encouragement and support available to every single student create an atmosphere where they can develop happily and progress successfully. If you choose SAINT International School, you will become part of something very special. Since it was established, the School has been described as forward-looking, nurturing in its approach and academically strong. We are a dynamic organisation and always ready to move with the times.

We want each of our students to leave school with the values of respect, cooperation, persistence and striving for excellence in all that they do. We are also very keen to involve our community in our learning, developing true partnerships that value each student. There are many opportunities for parental and community involvement. We hope that through your participation and interest, you will also come to feel very much a part of our school and its warm and generous community. This website can only give you a glimpse of SAINT International School. If you would like to find out more do come and visit us, we would enjoy showing you around.
"Education is a shared commitment between dedicated teachers, motivated students and enthusiastic parents with high expectations"
Academic performance is important for many reasons. It can open the door to opportunity and pave the way for future success, both in higher education and professionally; however, we believe a values-based, international education is of equal importance. Our values-driven international education is expressed through core values which are woven into every academic and extracurricular activity at SAINT International School. We live and breathe five values that form the basis of everything we do. They include: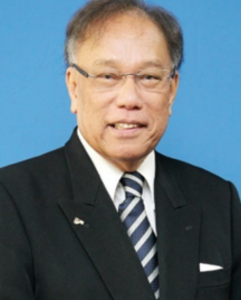 SAINT International School Virtual Tour